Brian Bruce Baumgartner, an American actor, and director was born on November 29, 1972. He is renowned for portraying the role of Kevin Malone in the American adaptation of 'The Office.'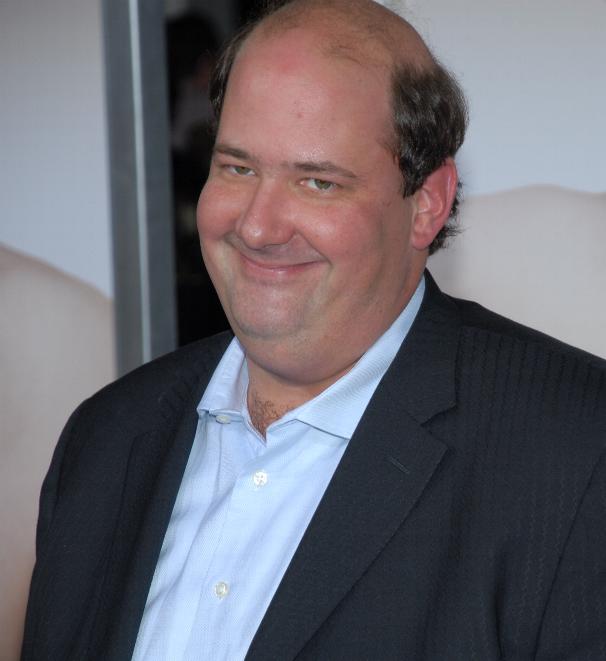 Height
Brian Baumgartner is 6 ft 1 inch (1.85 m) tall.
Networth
Brian Baumgartner, an American film and television actor and he hold a net worth of $6 million.
Biography cum Career
Baumgartner was born in Atlanta, Georgia. Previously, he joined Holy Innocents' Episcopal School. Later, he graduated from The Westminster Schools in 1991. He had graduated one year before he co-starred on 'The Office' 
Baumgartner also attended Southern Methodist University before he moved to Los Angeles. Besides, he worked as Artistic Director of Hidden Theatre in Minneapolis, Minnesota. 
Baumgartner has received various awards for artistic and acting excellence. He has also performed regionally at the Guthrie Theater, Children's Theater Company, Berkeley Repertory Theatre, and Theatre de la Jeune Lune. Baumgartner had studied acting at the Meadows School of the Arts, which is located at Southern Methodist University.
Brian had worked for multiple television roles, and they are 'Jake in Progress,' 'Arrested Development' and 'Everwood'. Furthermore, he had also played in an American reality television talent competition show on Last Comic Standing with his The Office co-star Kate Flannery.
Baumgartner later starred in 'License to Wed' along with Robin Williams, Mandy Moore and John Krasinski. 
To add, Baumgartner also is an accomplished golfer.
Awards
Brian Baumgartner received a 'Daytime Emmy Award' for Outstanding Broadband Program – Comedy, for his better performance on the series 'The Office.' 
Baumgartner shared the award for the same film with his co-stars Angela Kinsey and Oscar Nunez. He was cast in NBA 2K13 on the all-star celebrity group and in Ingrid Michaelson's music video "Time Machine." 
Personal Life
Brian Baumgartner married to Celeste Ackelson. The couple married in April 2014. His birth name is Brian Bruce Baumgartner.
Social Sites
Brian Baumgartner is active on Twitter with 344 Following, 356k followers. His twitter account is:
Twitter: https://twitter.com/bbbaumgartner