Greta Lovisa Gustafsson, mostly known in the movie industry as Greta Garbo. She is a Swedish film actress popular during the post World War I era 1920s and 1930s. Greta Garbo was born in the year 1905, September 18, and the actress died on April 15, 1990.
Garbo was born as the third and youngest child in a family of five at Sodermalm, Stockholm, Sweden. She was born to a housewife mother, Anna Lovisa, and father Karl Alfred Gustafsson. She had one older brother and one older sister, namely Sven Alfred and Alva Maria.
Garbo netted an Academy Honorary Award in the year 1954 for her "luminous and unforgettable screen performances. And also nominated for the Academy Award for Best Actress three times. Furthermore, she is ranked in the fifth position after Katharine Hepburn, Bette Davis, and Ingrid Bergman in the 1999's. Also, listed in the greatest female stars of classic Hollywood cinema published by the American Film Institute.
Louis B. Mayer noticed Garbo for her secondary role in the 1924 Swedish film "The Saga of Gosta Berling,".  Mayer brought Garbo to Hollywood in the year 1925. Her first film: a silent film, "Torrent" (1926), immediately brought much interest to her. However, her third movie, "Flesh and the Devil" established her as an international star.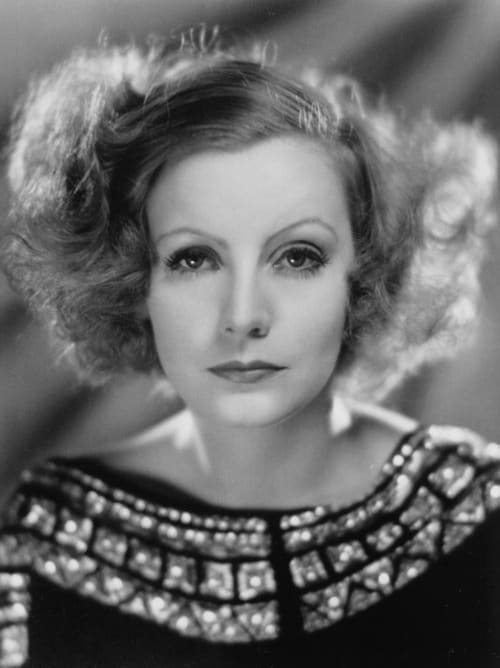 Greta Garbo Early Life
Garbo was a shy kid who was daydreaming a lot and hated school. She preferred to play alone, but she was an imaginative child and a natural-born leader. Even more, she used to direct make-believe games and performances of her friends at a young age. She would later participate in theatre acts, but aged 13, after graduating from school, she didn't attend high school.
Greta Garbo debuted on her first talking film in 1930. Also, she appeared in the movie "Anna Christie," for which MGM entered the tagline "Garbo Talks" as a promotional agenda. Thus, to bring in more fans to watch the film. For her performance in these movies, she received three academy award nominations for the best actress in the movie. However, at that time, the rule permitted a single performer for two nominations. As her popularity grew, she starts selecting the roles that attracted her and began to set her terms in movies.
She continued her successful film runs with performance in films like, "Mata Hari" in 1931, "Grand Hotel" in 1932. Her performance in 1936's "Camille" as a doomed courtesan Marguerite Gautier is hailed by critics to be one of her best performances. Also, for that, she got the nomination on Academy Awards. However, in 1938 Grabo, along with other famous actors were labeled as "Box Office Poison". As a result, led her not getting as much screen time as she deserved. But all was well when she revived her career in 1939's "Ninotchka" eventually earning her second academy award nod. She retired at age 35 after a twenty-eight year-long film career. From then on Garbo never appeared on screen and declined all invites to be on stage. She lived a somewhat private life and started as an art collector.
Demonstrating and First Films
Following her dad's demise, Greta found occupation as a sales representative at a Swedish retail chain. To help advance the men's apparel line, Greta featured in some promoting shorts, displaying the clothing. Her normal senses before the camera before long drove her to a part in her first film; a comic drama called Peter the Tramp (1922).
A more magnificent open door took after when Greta earned a grant at the esteemed Royal Dramatic Theater, Sweden's head school for yearning performing artists. Be that as it may, Greta cut her training off after only multi-year in the wake of meeting chief Mauritz Stiller, Sweden's driving quiet movie executive, who needed the youthful performing artist to star in his new film, The Legend of Gosta Berling (1924).
The film's achievement in both Sweden and Germany made Garbo acclaimed. It likewise hardened an organization with Stiller that would change her vocation and life. Stiller instructed her as an on-screen character and persuaded her to change her last name to Garbo.
Garbo's next film, Streets of Sorrow (1925), as a planned whore, encouraged Garbo's remaining as a star in Europe. The film likewise grabbed the eye of Metro-Goldwyn-Mayer (MGM) creation boss Louis B. Mayer. Mayer needed Stiller, who took a shot at the film, to work in America. The showy executive consented to an agreement with one condition: Garbo was to accompany him. Reluctantly, Mayer inked her to an arrangement, as well.
Greta Garbo: Vocation in America
The 19-year-old Garbo landed in America in 1925. Her entry had come unobtrusively, and from the begin, she demonstrated a hesitance to manage the press or uncover anything about her private life. Amid her first meeting, she briefly told correspondents, "I was conceived. I had a mother and father. I went to class. What does it make a difference?"
Greta Garbo's first American film, The Torrent (1926), gives her a role as a Spanish worker who is frantic to end up a musical show star. Be that as it may, the arranged Garbo-Stiller organization in Hollywood never appeared. Stiller wasn't enlisted to coordinate The Torrent, and after a resulting explode with MGM officials he dashed for Paramount, where he again experienced issues with his managers. He came back to Sweden in 1928 and kicked the multi bucket year later.
Garbo, in any case, turned out to be a quick hit. Her next two movies, The Temptress (1926) and Flesh and the Devil (1926), were both fruitful and made the on-screen character a universal star.
Trailblazing Film Icon
For MGM, Garbo was the studio's most excellent resource. Her first three movies added up to 13 percent of the organization's benefits from 1925-26. Garbo, ever aware of the budgetary challenges she'd grown up with, knew she had used. After an agreement debate with MGM, Garbo, who'd undermined to come back to Sweden, handled another agreement that paid her a record $270,000 per motion picture. Most importantly, gave her uncommon control over her parts and the movies she featured in.
From various perspectives, Garbo spoke to another sort of Hollywood on-screen character, one whose vulnerabilities, sexuality, energy, and puzzle whirled together to lure both male and female groups of onlookers. Moreover, her style changed the course of American design, while her antisocial nature (she gave her last American meeting in 1927) just energized general society's interest with her.
Greta Garbo : The Advent of Sound
The coming of sound introduced a difficulty for MGM. The eventual fate of movies was clear, yet there was a genuine aversion to giving groups of onlookers a chance to hear Garbo talk. Administrators stressed her star power and reduced her inflection and low, throaty voice.
MGM at last yielded, and in 1930, Greta Garbo made her introduction in sound in a motion picture adaption of Eugene O'Neill's Anna Christie. She took after that same year with Romance and earned Academy Award selections for the two highlights. In spite of MGM's worries, Garbo's star did not blur: In 1931, she collaborated with Clark Gable in Susan Lenox: Her Fall and Rise, and in 1932, she co-featured with Melvyn Douglas in As You Desire Me. That same year, she appeared as a piece of an elite player cast that included John and Lionel Barrymore, Joan Crawford, and Wallace Beery in Grand Hotel, which won the Academy Award for Best Picture.
Foundation Award Nods
In 1933, Garbo went up against one of her most aggressive parts as an anecdotal Swedish ruler in Queen Christina. Different movies took after, for example, Anna Karenina (1935), Camille (1936, for which she earned her third Oscar gesture), and Conquest (1937).
In the late 1930s, in any case, Garbo's film industry advance started to decrease. With America amidst the Depression, the on-screen character's cosmopolitan style didn't reverberate with crowds like it once had. However, Garbo appeared in a couple of comedies, Ninotchka (1939) and Two-Faced Woman (1941).  Also, she received her last Oscar selection for the previous. After another agreement debate with MGM, she resigned from acting. Garbo later got an exceptional Academy Award in 1955 respecting the total of her vocation
Relationship
1926-1927
Greta Garbo never wedded, had no youngsters, and lived alone as a grown-up. Her most popular sentiment was with her incessant co-star, John Gilbert, with whom she lived discontinuously in 1926 and 1927. Not long after their emotion started, Gilbert started assisting her following up on the set, showing her how to behave like a star, how to associate at gatherings, and how to manage studio bosses. They costarred again in three more hits, Love (1927), A Woman of Affairs (1928), and Queen Christina (1933). Gilbert supposedly proposed to her various circumstances, with Garbo concurring yet pulling out finally. She said "Be that as it may, I solidified. I was anxious he would guide the supervisor and me. I generally needed to be the supervisor."
Late biographers and others trust that Garbo was promiscuous or lesbian, that she had suggested associations with ladies and also men In 1927. Garbo was acquainted with stage and screen performing artist Lilyan Tashman and they may have had an illicit relationship, as indicated by some writers. Silent film star Louise Brooks expressed that she and Garbo had a short contract the next year.
1931-1964
In 1931, Garbo got to know the author and recognized lesbian Mercedes de Acosta, acquainted with her by her dear companion, Salka Viertel, and, as indicated by Garbo's and de Acosta's biographers, started a sporadic and unpredictable sentiment. The two remained companions—with good and bad times—for right around 30 years, amid which time Garbo composed de Acosta 181 letters, cards, and messages, now at the Rosenbach Museum and Library in Philadelphia. Garbo's family, which controls her estate, has made just 87 of these things openly accessible.
In 1937, she met conductor, Leopold Stokowski. Later, she had a profoundly plugged companionship or sentiment while going all through Europe the next year. In his journal, Erich Maria Remarque talks about contact with Garbo in 1941. Also, in his diary, Cecil Beaton depicted an issue with her in 1947 and 1948. In 1941 she met the Russian-conceived tycoon, George Schlee, who was acquainted with her by his significant other, mold creator Valentina. Nicholas Turner, Garbo's dear companion for a long time, said that, after she purchased a loft in a similar building, "Garbo moved in and removed Schlee appropriate from Valentina." Schlee would part his chance between the two, turning into Garbo's nearby buddy and counselor until his passing in 1964.
1975-2005
In 1975, she composed a sonnet about not having the capacity to contact the hand of her companion with whom she may have been strolling through life. In 2005, Mimi Pollak's domain discharged 60 letters Garbo had kept in touch with her in their long correspondence. A few letters propose she may have had sentimental affections for Pollak for a long time. In the wake of learning of Pollak's pregnancy in 1930, for instance, Garbo expressed, "We can't encourage our inclination, as God has made it. I have dependably thought you and I had a place together".
Greta Garbo Death
In 1984, Garbo effectively treated for breast tumor growth. Towards the finish of her life, just Garbo's dearest companions knew she was accepting dialysis medications for six hours three times each week at The Rogosin Institute in New York Hospital. A photo showed up in the media in mid-1990, indicating Koger helping Garbo, who was strolling with a stick, into the healing facility.
Greta kicked the bucket on 15 April 1990, matured 84, in the healing center, because of pneumonia and renal failure. Daum later asserted that towards the end, she likewise experienced gastrointestinal and periodontal afflictions. Garbo incinerated in Manhattan and buried in 1999 at Skogskyrkogården Cemetery.
Garbo had contributed astutely, necessarily in stocks and securities, and left her whole property, $32,042,429 $57,000,000 by 2013 rates to her niece, Gray Reisfield.
Legacy
Garbo: very quickly, with the sudden notoriety of her first pictures, she turned into a screen symbol. For the vast majority of her vocation, she was the most generously compensated performer or on-screen character at MGM, influencing her for a long time its "to head distinction star." The April 1990 Washington Post tribute said that "at the pinnacle of her notoriety she was a virtual clique figure."
Garbo had a nuanced and naturalism in her acting that set her apart from different on-screen characters and performers of the period. About her work in silents, film commentator Ty Burr said: "This was another sort of on-screen character, not the on-screen stage character who needed to play to the far seats yet somebody who could simply look and with her eyes go from fierceness to distress in only a nearby."
Film student of history Jeffrey Vance said that Garbo conveyed her characters' deepest sentiments through her development, signals, and in particular, her eyes. With the scarcest development of them, he contends, she unobtrusively passed on complex mentalities and emotions toward different characters and reality of the circumstance. "She doesn't act," said Camille co-star Rex O'Malley; "she experiences her parts." Director Clarence Brown, who made seven of Garbo's photos, told a questioner "Garbo has something behind the eyes that you couldn't see until the point when you captured it in shut everything down. You could see thought.
On the off chance that she needed to take a gander at one individual with envy, and another with adoration, she didn't need to change her appearance. Furthermore, no one else has possessed the capacity to do that on screen." Director George Sidney includes, "You could call it underplaying; however, in underplaying, she exaggerated every other person."
Numerous faultfinders have said that few of Garbo's twenty-four Hollywood movies are creatively extraordinary and that multiple are inherently terrible.