John Bradley West was born on September 15, 1988, and grown-up as a Catholic. Bradley is an English actor who is best known for his role as Samwell Tarly in the HBO fantasy TV series 'Game of Thrones.'
Bradley is a Manchester United supporter, and he loves to play the drums.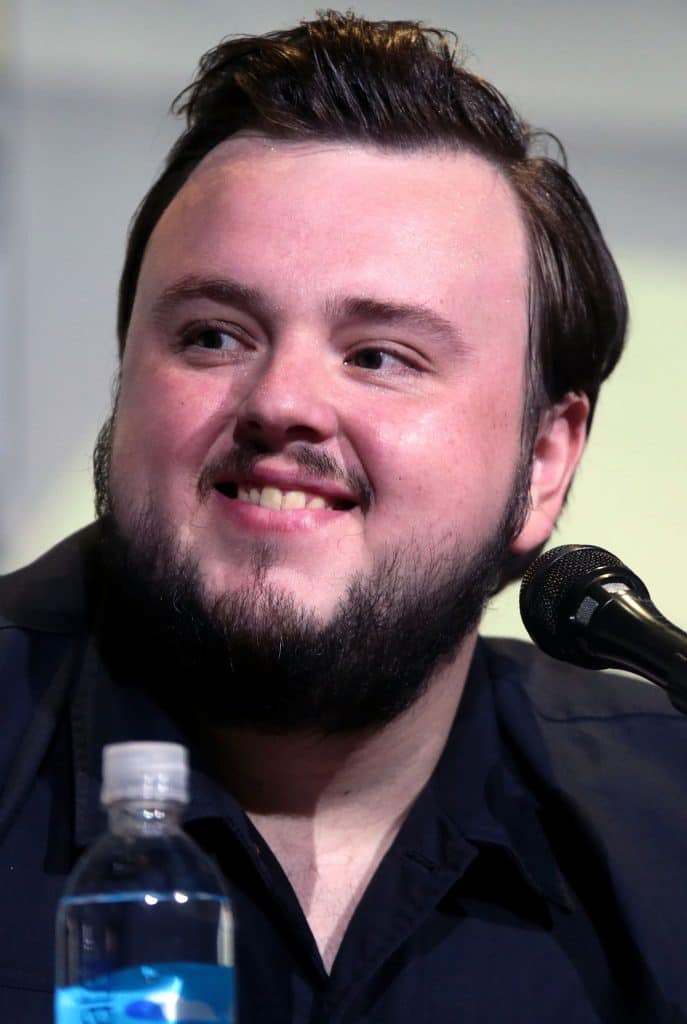 | John Bradley Details | |
| --- | --- |
| Age | 30 |
| Net Worth | $4 Million |
| Height | 1.73m ( 5 ft 8 in) |
| Nationality | British |
| Significant Other | |
Early life and education
John Bradley grew up as a Catholic in the Wythenshawe district of south Manchester. He attended St Paul's Roman Catholic High School.
Bradley has a sister 13 years older than him.
In 2005, Bradley attended Loreto College in the Hulme area of Manchester. There he studied Drama and Theatre Studies. Bradley graduated from Loreto in 2007. Later, Bradley received a BA (Hons), Acting at the Manchester School of Theatre, graduating in 2010.
Career
John Bradley got his big break in the 2011 HBO fantasy TV series 'Game of Thrones' via his college website. He played the character Samwell Tarly which was a part of his first audition. Three months later, he graduated from drama school.
Bradley's role was to portray the character of Kit Harington's (Jon Snow) friend and provide occasional comic relief, especially in season 1. With the progress of the series, Bradley's character has developed significantly.
John Bradley received lots of positive and negative criticism; one of the reviewers called him "a wonderful comedic and cowardly yin to Jon's dour yang."
According to George R. R. Martin, the character that Bradley portrays is the character he would be if he were on the show.
He also appeared in the Canal+ drama, 'Borgia,' in 2011,  playing the role of Pope Leo X, Giovanni di Lorenzo de' Medici.
Bradley played the character of Tyr Seward in 2012, in the BBC production of Merlin, in series 5 and it was in the episode called 'A Lesson in Vengeance.'
In 2012, Bradley appeared on the Channel 4 TV series, 'Shameless' in which he played the role of Wesley, Frank Gallagher's boss, in two episodes of series 10.
Bradley played the role of Miloš Hrma in 2015, in the BBC Radio Salford radio play production of 'Closely Observed Trains.'
Awards
In 2018, John Bradley won the 'Zeus Award' for Best Actor. In 2017, Bradley won the 'Festival Award' for Best Ensemble Cast. Bradley received nominations for many other movies as well.
Net worth
John Bradley has a net worth of $4 million. He is best known for playing the role of Samwell Tarly in the TV series 'Game of Thrones' (2011).
Recent updates
John Bradley recently appears in the film 'Patient Zero,' an action horror film directed by Stefan Ruzowitzky and written by Mike Le. It stars Matt Smith, Natalie Dormer and Stanley Tucci, Agyness Deyn, and Clive Standen. The movie had its initial release on August 14, 2018.
Love life
John Bradley is often asked, whether he has a wife, or is a Gay. Bradley has played a soft, innocent role in GOT. Bradley and Hannah Murray had an on-screen match-up with each other. They had sizzling chemistry on-screen, which also led people to speculate them sharing a deep love bond in real life.
Moreover, they were also seen spending time together except for their work. John was seen driving Murray back home after the show and doing romantic things such as taking her out to dates and buying flowers for her. Later, he started working for season 4 and had an affair with another girlfriend, Emily Dean. But they didn't mention about their relationship issues anywhere.
Others
John Bradley, who is best known for playing Samwell Tarly on Game of Thrones, had appeared in Merlin's fifth series.
The official Twitter account for the series had tweeted out the picture by confirming that he would appear in Saturday's episode "A Lesson in Vengeance." On Merlin, Bradley had played the character, Tyr Seward.