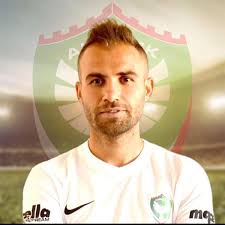 Mansur Calar is a former Turkish footballer born on February 24, 1986, in Batman. He was the captain& defensive midfielder of the Amed S.K where he spends most of his career. He was one the best player of Amed S.K, but he is banned for a lifetime by the Turkish Football Association because of his assault during the league match. Mansur Calar assaulted several opponents with a razor blade during the game.
| | |
| --- | --- |
| Full name | Mansur Calar |
| Date of birth | 24 Feb, 1986 |
| Date of birth | Batman |
| Playing Position | Defensive, mid-fielder |
| Active Since | 2005-2019 (senior career) |
Career
Mansur Calar started to play professional football since his young age. Calar played his junior with Batman Fatihspor and 72 Batmanspor. Due to his outstanding performance, he got Signed with Amed S.K in 2005. This was his first professional contract. He played in Amed S.K from 2005 to 2009 with a total of 51 games. He got transferred to Eyupspor for a year and played a total of nine-game. Again he got transferred to Amed S.K and played for two years with a total of 62 league games and scored ten goals. Also, he got transferred to Menemenspor for a year and Trabzon Akcaabat F.K for a year and moved back to his old club Amed S.K. in 2014. He played more than 100 League games and became the captain of the Amed S.K.
[table "Mansar_career" not found /]
Expulsion
On the matchday 24 against Sakaryaspor in TFF Second League of 2018/2019 the assault happened. Calar smuggled the razor to the field and used against the four opponents which caused latter incised cuts which were seen in the video. Due to this unsportsmanlike behavior.
Disciplinary Committee of the Turkish Football Association punished Çalar with a four-year ban. According to the Turkish Football Association rule more than a 3-year ban will automatically lead to lifetime suspension and he was fined 25,000 Turkish Lira (about 4,000 euros). But Calar denies the allegation and blames the opponent. On a press conference, Calar and Amed S.K claimed that they were the victim of the plot. In a video, it is not clearly shown that whether it is a razor or a sharp object. They also blamed that Sakaryaspor was pre-planned and provoke the players of Amed at the beginning of the game. The President of Amed Ali Karakaş showed a photo of SAkaryaspor player Dilaver Guclu did the wolf greeting during the Turkish national anthem. They also claim that if the player were cut with the razor, then there would have blood on the ground or they may have fallen on the floor. But both did not happen, so Amed S.K and Mansur Calar claim that Sakaryaspor framed them.