A sports shooter is an individual who competes in target shooting events. Sports shooters compete against each other in various types of shooting competitions, including rifle shooting, pistol shooting, shotgun shooting, and also air gun shooting, using rifles, pistols, shotguns, or air guns. William Shaner is a popular sports shooter and he is also able to secure his place on the list of remarkable shooters. In this article, we are going to discuss some interesting facts related to him.
Quick Bio
| | |
| --- | --- |
| Full Name: | William Shaner |
| Date of birth: | April 25th, 2001 |
| Age: | 20 years old (as of 2021) |
| Father's Name: | Gregory Shaner |
| Mother's Name: | Victoria Shaner |
| Profession: | Professional Sports Shooter |
| Siblings: | Brianna Shaner |
| Salary: | Not Known |
| Net Worth: | $1 million(approx.) |
Basic Information
William Shaner was born in Colorado Springs, Colorado on April 25th, 2001. He's the son of Gregory and Victoria. William began shooting an air rifle at a young age. Moreover, when William was 9, he began shooting sports at a small 4-H program in Colorado. He began to shoot monthly preliminary tryout (PTO) events at the Olympic and Paralympic Training Center until he was able to qualify for major matches. William also has one younger sister, Brianna.
Physical Appearance
Shaner stands tall at the height of 5 feet and 11 inches(1.80 m) and weighs 50 kgs(110 lbs). However, his body measurements are not known. His eyes are green and his hair is brown. Shaner has a slim body structure.
Career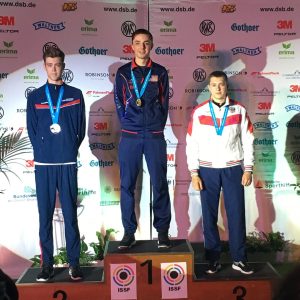 The 9-year-old William started shooting at a small 4-H program in Rifle, Colorado. Moreover, he was able to qualify for major matches at the Olympic and Paralympian Training Center by shooting monthly preliminary tryout events. At age 11 he won a Junior Olympic gold medal in 50m prone and at age 14 he was on the Junior National Team. At the same time, William Shaner is the youngest U.S. Men's Olympic rifle Qualifier according to known USAS records. Besides, Shaner strives to be a role model for the next generation of shooting athletes because of his small-town roots and his pursuit of perfection. Moreover, he attributes his success to the support from the National Training Center shooting club and the University of Kentucky.
Achievements and Experience
World Championship Experience:
2021 ISSF World Cup Croatia, Gold Medalist (Air Rifle)
2021 ISSF World Cup New Delhi, Gold Medalist (Men's Air Rifle Team)
2018 World Championships – Changwon, Bronze Medalist (50m Prone)
World University Games, Italy 2019
World Cups:
Munich, GER 2016
Ft. Benning, USA 2018
Rio de Janerio, BRZ 2019
Years of participation: 2018
Medals: 1 (1 bronze)
Bronze – 2018 (50 rifles prone)
Olympic Experience:
One-time Olympian (2020); one-time Olympic medalist (gold)
Olympic Games Tokyo 2020, gold (10-meter air rifle), and 6th (10-meter air rifle mixed team)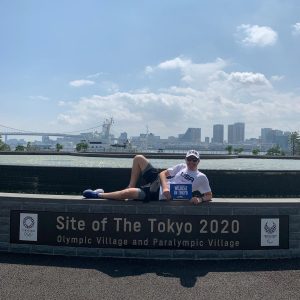 Competition Experience:
US National Junior Olympics 2013-Current
US National Championships 2014-Current
Junior World Cup Suhl, GER 2018, Gold (50m Prone)
Junior World Championship Suhl, GER 2017
Variety of European Matches 2016 – Current
Other Career Highlights:
2018-19 NCAA Rookie of the Year
2018 ISSF Junior World Championships, bronze (rifle prone)
2018 ISSF Suhl Junior World Cup, gold (rifle prone)
Relationship Status
He is not in any kind of relationship according to the latest reports. Furthermore, we'll update the information about his relationship status as soon as possible.
Social Media Status
William Shaner only uses social networking sites such as Facebook and Instagram. He has got around 2.7k followers on his Instagram handle whereas he has got around 450 friends on his Facebook handle. Further, the links for his social media handles can be found below.
Facebook: @Will Shaner
Instagram: @w1lliam_shaner